The Best Free Essay Readers
Essay writing is an art, and fortunately, you can write an error-free essay even if you are not a perfect writer. Yes, various best free essay readers are available today that can assist you like a pro. These tools check grammatical errors in your essay and give suggestions to fix them. Moreover, they also score your overall writing and suggest the improvements you can make to increase the essay's readability.
Why is Proof reading necessary?
Proofreading any document is significant to make them error free and polish the final product. Even if written with full attention, there are chances that it might have minor errors. These errors can be omitted from the content by proofreading it thoroughly.
Proofreading apps have taken our headache of proofreading. They make the content free from grammatical errors to sentence structure. Also, some of them help to polish our writing skills and suggest better vocabulary and phrases to add in the content to make it look professional.
Benefits of using Free Essay Readers
By proofreading your essays, these best free essay readers also:
It gives objectivity and highlights the mistakes in the third person.
They also make amend and identify the spelling errors that usually Ms. Word ignores, i.e., use of then or then, to or too, their or there, etc.
The proofreaders also check the punctuation errors and suggest fixes.
It helps you to be peaceful, thinking that your document is error-free now. It also helps you save your printing pages and printing cost by ensuring that you don't see any document mistakes once you get it printed. 
Which are the best free essay readers?
Providing error-free content leaves your perfectionist impression on teachers and colleagues. The smart way is to use free proofreaders to set your standard. There are plenty of proofreading software's available that are efficient and user-friendly. Our picks in the best essay writing services and the best free essay readers are below:
Grammarly
ProWritingAid
Ginger
Hemingway Editor
Google Docs
Slick Write
Paper rater
Proof guru
Reverso
Grammarly (Our Pick as Best Free Essay Reader)
Our top pick and one of the easiest-to-use software is Grammarly. It is one of the most accurate tools that correct all grammatical errors, improve sentence structure, and increase readability by suggesting better vocabulary and phrases.
Moreover, you can also activate Grammarly in your Ms. Word, which will make it much easier for you to save time. Basic Grammarly is free, but you have to pay monthly or yearly if you want to purchase a premium or business version.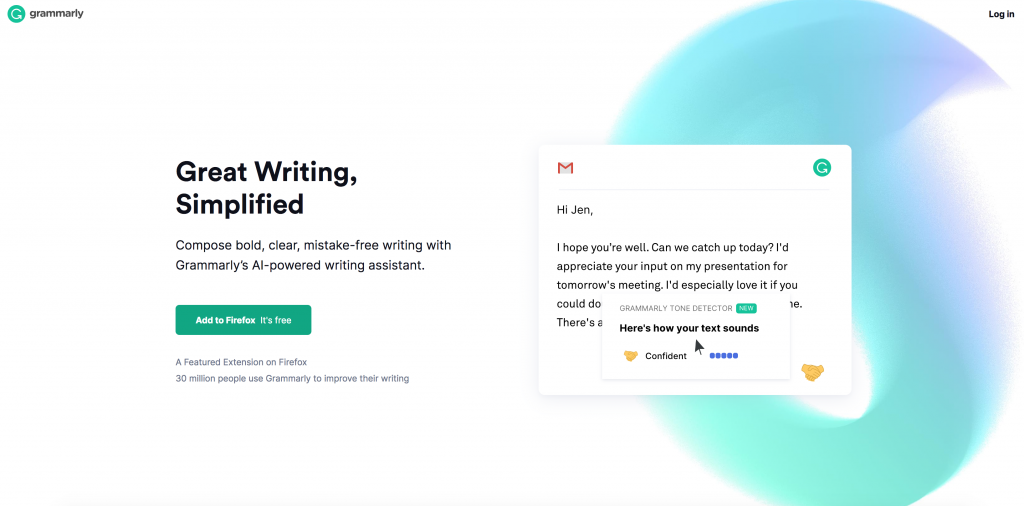 Grammarly Features
The basic features of Grammarly are:
Usage of comma and comma interweave.
Correction of misspelled words.
Also, it indicates repetitive words.
Update outdated spellings.
Adds missing articles.
It Replaces weak adjectives.
Integrations with social media and Gmail.
Compatibility with almost all well-known devices.
Pros and Cons of Using Grammarly
Following are the pros and cons of the number 1 proofreading best essay reader:
Pros:
100% spelling error correction.
It corrects punctuation errors.
Improves sentence structure.
You can check spellings in multiple dialects.
Cons:
If you are using Grammarly to check plagiarism in your essay, it will not give 100% results.
---
Pro Writing Aid (Tough competitor of Grammarly)
Pro writing aid is another best free essay reader. It is a tough competitor of Grammarly and equally good. Besides benefiting essay writers, it is also perfect for bloggers, authors, copywriters, and content writers.
Also, you can get lifetime access to pro writing aid for $240.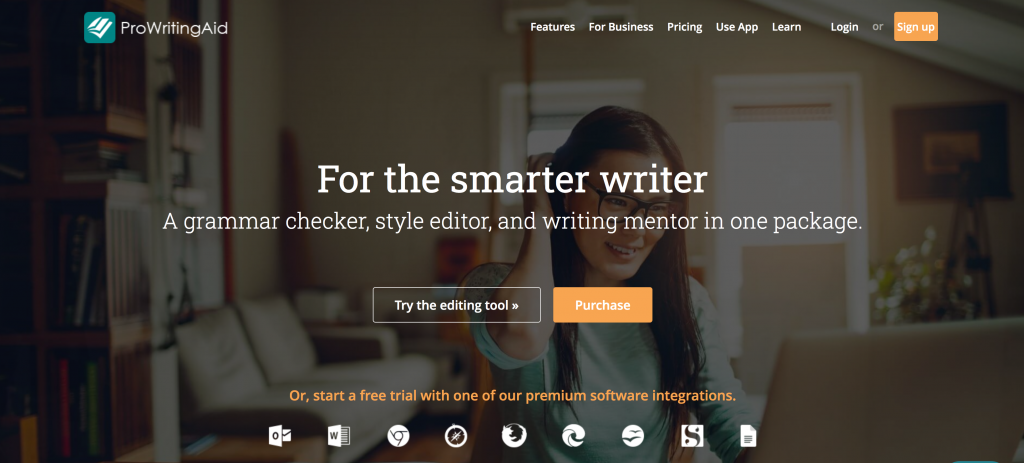 Pro writing Aid Features
ProWritingAid is one of the powerful editing programs that improve writing styles and grammatical errors. Moreover, it also:
It indicates Grammar and spelling errors.
Prowritingaid improves poor word choice.
Also, it improves readability.
This app indicates repetitive words and phrases.
Improves consistency of past and present tense.
Pros and Cons of Pro Writing Aid:
Below are the pros and cons of Pro Writing Aid:
Pros:
It has MS Word Plugin.
Less costly as compare to Grammarly. 
Pro writing aid has an in-built plagiarism checker.
Also, it changes passive voice to active voice.
Cons:
The major bummer is that it has no mac integration for Ms. Word.
The basic version of ProWritingAid has a 500-word limit.
---
Ginger: Best Free essay reader
Ginger is another best free essay reader. It is also less costly as compare to Grammarly. Moreover, it is easy-to-use and fast.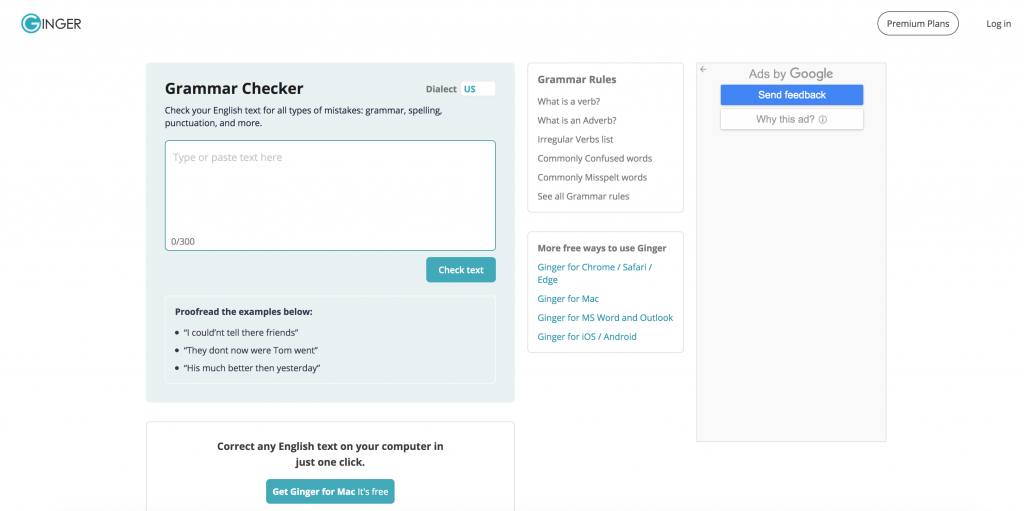 Ginger Features
Below are the noticeable features of Ginger, one of the best essay reader:
Definitions.
Translations of 40 languages.
Remove Grammatical errors.
It improves paper and narrative essay writing styles.
Synonyms suggestions.
Pros and Cons of Ginger
Following are the pros and cons of Ginger:
Pros:
It has a text reader.
Ginger guides you to simplify complicated passages.
Moreover, it can be accessed by the desktop app, chrome, and safari browser extension, via android keyboard integration and IOS.
The basic version of the Ginger app gives you a translation facility in 40 languages.
Cons:
It is not compatible with Firefox.
---
Hemingway Editor: Best Free essay reader
Hemingway Editor is also standing high as one of the leading free essay readers. It is not as efficient as Grammarly and Writing Aid but is more powerful in improving writing style. 
It uses a highlighting tool to suggest improvements:
A yellow color suggests that sentence is complex and lengthy.
A red-colored highlight indicates that the sentence is meander and can confuse the audience.
The purple color shows that you can have simpler alternates.
Blue sentence suggests that you should consider omitting these sentences/phrases.
The green phrase indicates that it is written in a passive voice. 
Moreover, Hemmingway editor also gives you formatting options, including making the content bold, italic, headings, quotes, numbers, and bullets. It grades your essay and displays word count.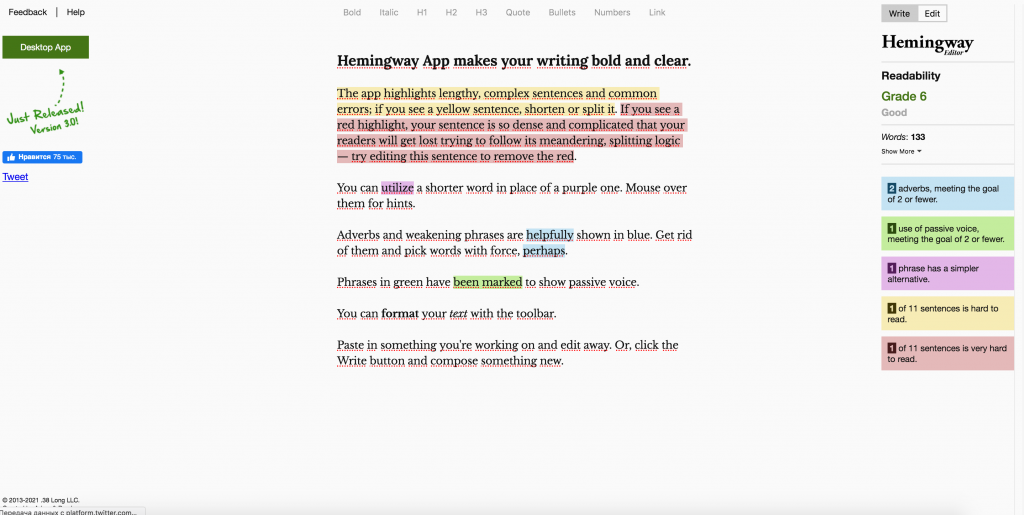 Hemmingway Features
Following are the prominent features of Hemmingway editor.
It offers various formatting options.
Word count display.
It shows an appropriate number of adverbs per text length.
Color-coded error indication.
Pros and Cons of Hemmingway editor
Below are the pros and cons of Hemmingway editor:
Pros:
User-friendly interface.
Desktop and online version.
The online version does not need installation.
Lengthy documents are also entertained.
Cons:
The online edition doesn't offer to save functionality.
---
Google docs: Best Free essay reader
With the convenience of easy sharing and accessing, Google docs have excellent support options. It automatically saves the document and removes grammatical and punctuation errors efficiently. There is no flaw apparently in this app.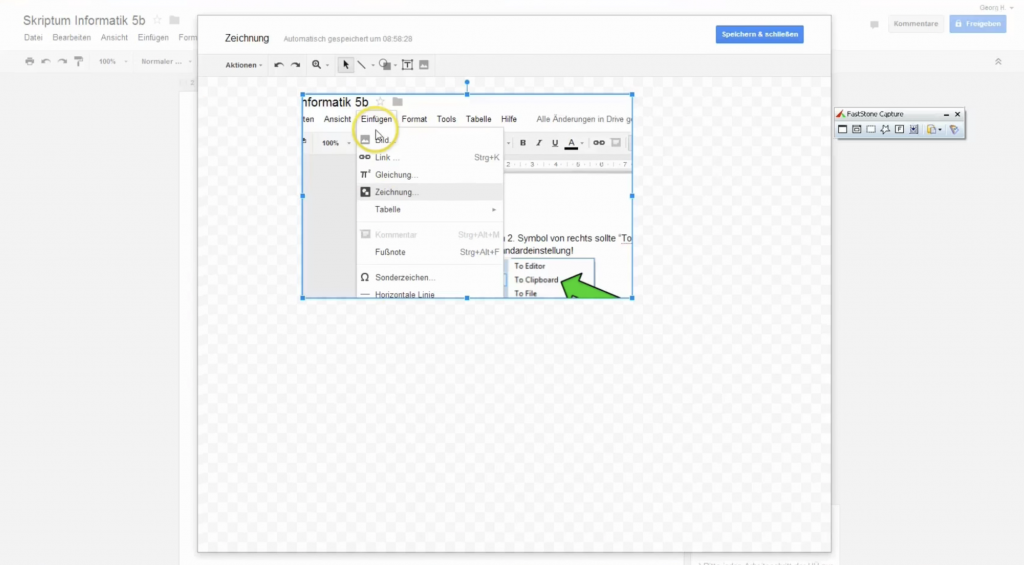 Google docs features
It saves and secures the document.
You can share and access files easily.
It removes grammar, punctuation, and spelling errors.
Pros and Cons of Google Docs
The pros and cons of the google docs include:
Pros:
Google docs is easy to use and above all, it's free.
It corrects your spelling errors automatically.
Google docs makes it easy for you to save, access and share your essay.
You can access your essay through any device.
Moreover, it gives you various synonyms to replace difficult or repetitive words.
Word count is easily visible in Google docs.
Cons:
We haven't experience any yet. Google docs is simple, accurate and good to go.
---
Polish my writing: Best Free essay reader
As the name indicates, this app will help you polish your writing style.
Polish my Writing features
Improves your Writing styles making them best and unique.
It gives additional synonyms.
Active and passive voice indication.
In-depth grammar checking.
Spelling check.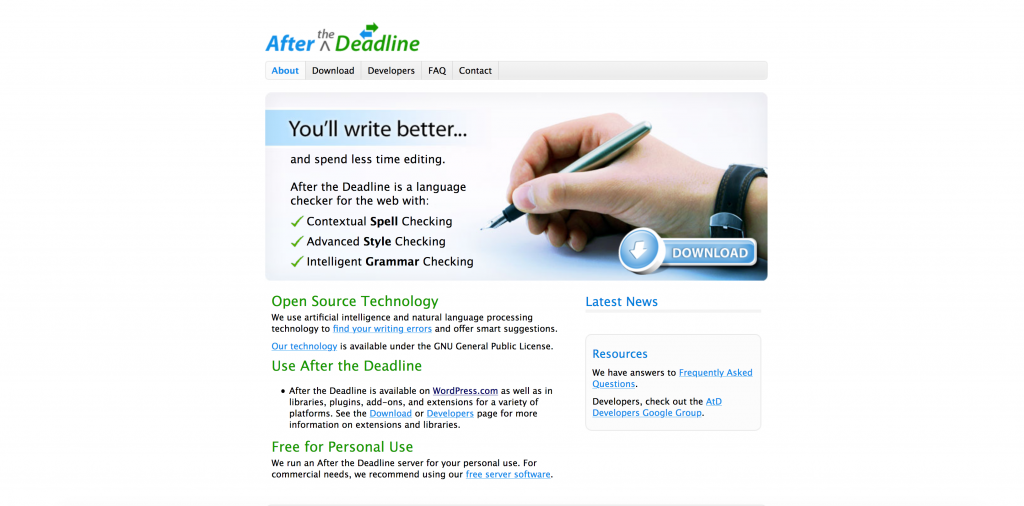 Pros and Cons of Polish my Skills
The pros and cons of polish my skills include:
Pros:
Supports multiple languages
User-friendly interface
It is free
Cons:
---
Slick Write: Best Free essay reader
It is an excellent substitute for a human proofreader. Slick white has the capability of removing spelling and grammatical errors. 'let us look at the features and pros and cons of slick write.
Slick write features
Analyze your content in grades.
It's free online.
Extension for Chrome and Firefox.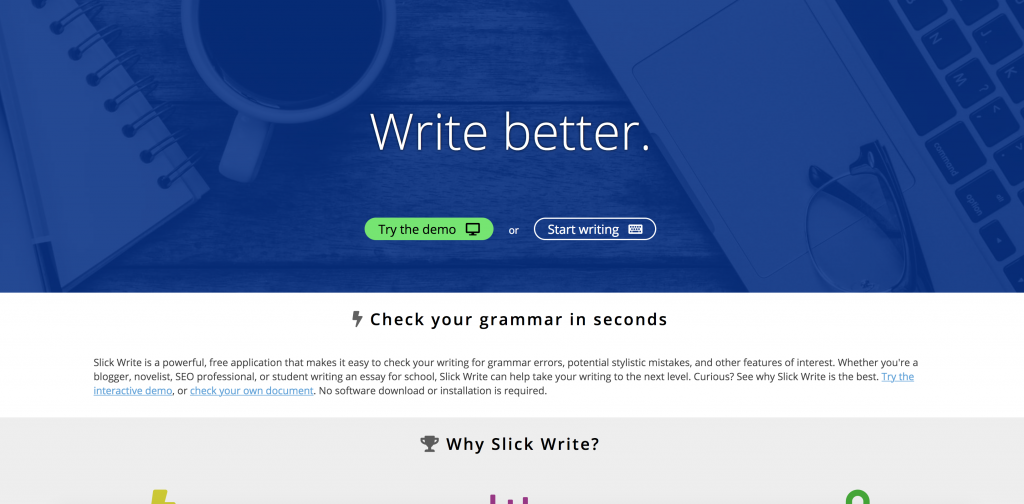 Pros and Cons of Slick Write
Pros:
Super-fast grammar check.
It indicates reading time for your essay.
Variety in vocabulary.
Easy to use.
Cons:
The interface needs to be upgraded.
---
Paper Rater: Best Free essay reader
The Paper rater is an all-rounder. It will assist you in improving writing style, removing grammatical errors and punctuation mistakes.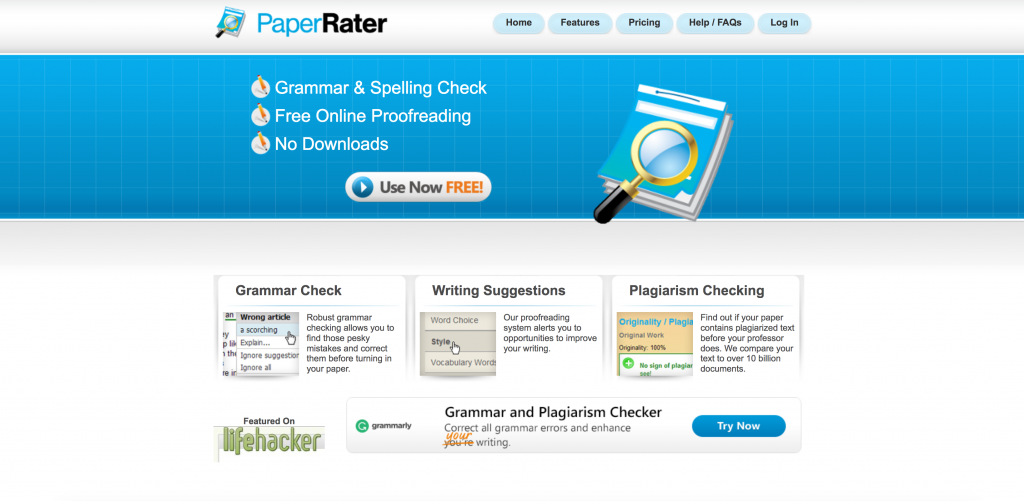 Paper Rater Features
Let's explore some of the basic features of Paper Rater:
It checks punctuation thoroughly.
It builds vocabulary.
Moreover, it also Indicates repetition in content.
Pros and Cons of Paper Rater
Following are the pros and cons of Paper Rater:
Pros:
You don't have to download a paper rater to proofread, you can do it online.
It is free.
Plagiarism detection.
Spelling, Grammatical, and punctuation check.
Cons:
---
Proof Guru: Best Free essay reader
Proof guru can also assist you in making your content error-free. It is an online tool.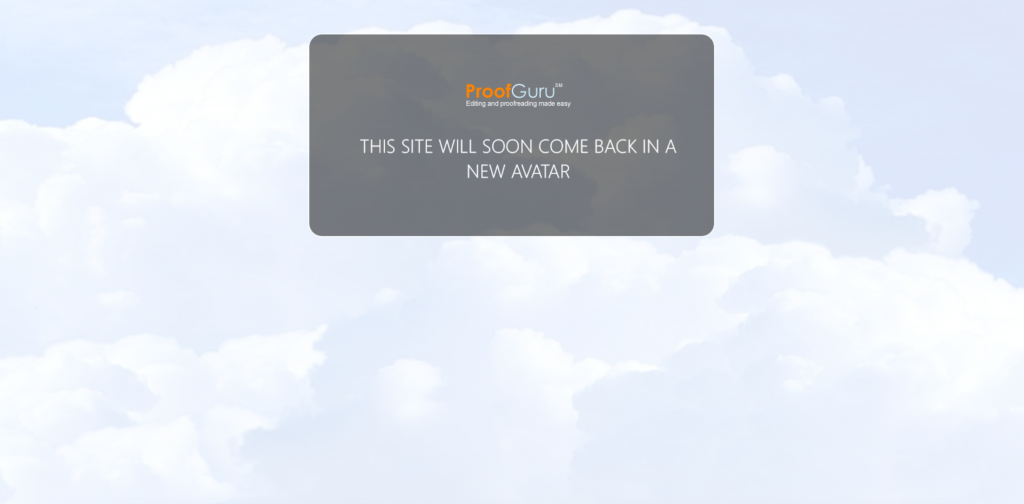 Proof Guru features
The proof guru has the following notable features:
Cross check Grammatical, spelling, and punctuation errors.
Translation.
Pros and Cons of Proof Guru
Let's have a look at the Pros and cons of Proof Guru:
Pros:
Easy to use.
Highlights grammatical and punctuation errors.
Multi lingual.
Cons:
The Interface needs upgrading.
---
Reverso: Best Free essay reader
The reverso is also multi lingual and supports many languages including Arabic, German, Japanese, Russian, Spanish, and many more.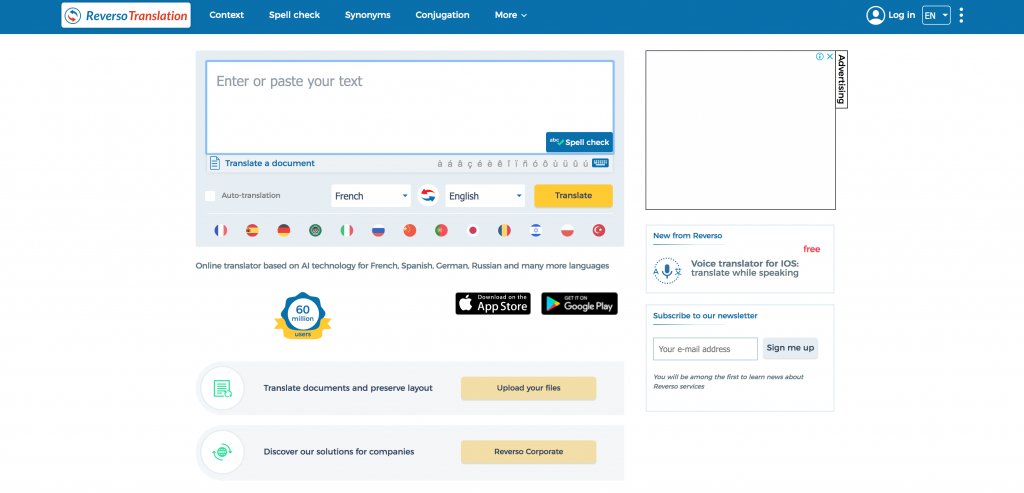 Reverso Features
The salient features of Reverso include:
Translation in various kanguages.
The spelling errors in the document are automatically corrected in the translation.
The entire text can be orally read in any language, which will help you in pronunciation.
Pros and Cons of Reverso
Below are the pros and cons of Reverso.
Pros:
It is an Efficient translator.
One of the bests for correcting spelling errors.
The readingout feature improves pronunciation.
Real-time suggestions.
Cons:
---
We hope this guide of pros and cons with the links to download the proofreading apps will help you.
Tips to make sure your essay is entirely error-free
The above-mentioned proofreaders are an authentic source of making your essay error-free, whereas it is necessary to proofread the essay yourself and now look at the best research paper outline writing tips. Following are some of the tips for proofreading your content:
Avoid all the distractions and focus on your essay.
Instead of reading the content on your device's screen, it is better to take a hard copy and read it aloud.
Check all the spellings, punctuations, and missing words.
Don't completely rely on the proofreading apps specially auto-correct.
Don't edit after proofreading, as it might make the sentences fragment. Proofreading is the last step.
Proofreading via app is not a substitute of manual proofread, you should read the entire document after proofreading it through your favorite editing app.
FAQS
Do the proofreading apps make the essay 100% error free?
Ans: Yes, proofreading apps can make your content error-free, but we suggest you to proofread the entire document once even after passing it through apps.
Is Grammarly free?
Ans: Yes, the basic version of Grammarly is free, but if you want premium or business version, you have to pay monthly or yearly.
Is Grammarly the best Free essay reader?
Ans: Yes, Grammarly is by far one of the best free essay readers. Others competent proofreading apps include; Ginger, ProWritingAid, google docs, Hemmingway app, paper rater, slick write and reverso.

Conclusion
This was all about some of the best free essay readers. The basic version of all the proofreaders mentioned above is free, and some are even completely free. It is significant to take the assistance of a proofreader to make your essay error-free entirely. We advise you to read your essay yourself aloud once, even after proofreading it from any of your favorite proofreaders. We hope this guide would help you to choose one for yourself. Good luck!