How to write the best personal statement?
A personal statement is a very critical process of the college application. It gives you a chance to showcase how you are different. You have to persuade the college you are the best among all those applying. A personal statement should be good to give you admission to the college.
A weak personal statement can be a bad thing for a student as they will not secure a spot in the college they are applying to. There is a great reason why it should not be taken lightly. A student needs to put all his/her extra effort in putting together a great personal statement for him to get their chances of admission.
In this article, we will cover the best websites that can help you write the best personal statement if you cannot write one and the methods of writing an excellent personal statement.
Choosing the Best Topic for your Statement
Students are usually given prompts to choose from on their statements. They include:
Overcoming failure
An issue you would like to fix
An idea that captivates you
A life-changing experience
When you showed leadership
Critical aspects of your identity
This personal statement prompts provides an immediate and robust idea to the student. Students are however, advised to think less about these prompts and more about areas they are best for. Simple topics can be great for students with a unique voice as they are engaging and provide an insightful consideration on the statement entails before choosing the topic.
It may be about a failed year; you may try to discuss the topic in the statement.
How do you write a Personal Statement?
Approach a creative writing assignment
Personal statements are hard for some students as they have never written it. Most high schools do not teach how to write a creative piece but put effort into academic and analytical reports. Creative writing helps you have fun while telling a story.
The personal statement gives you the power to show your personality. It will help you write a more impressive statement that will make the admission office enjoy the personal statement.
Do not make a mistake of telling everything that happened instead of bringing the reader's attention to the moment of the happening.
Use dialogue to keep the office staff engaged. It will help in breaking the long paragraphs in the statement.
Do not rush your work. A good statement will not just be ready overnight. Take your time, even a month, to write your statement. Take a break and come back while fresh to continue.
Create a draft without a character
Do not use a character counter to time yourself not to pass a certain amount of words. Having a limit of certain words will make you leave out many crucial points that will help your statement.
Use proper words and expressions
Look for the perfect words to write in your statement. Use also the best expressions for your statement. For example, replace 'do' with accomplishment.
In a personal statement, you are trying to tell the college why they should choose you. Write about your plans, your own experiences, and knowledge.
Use an attention grabber in the introduction
Starting with humor, puns, and inspiring words that will give an excellent impression to the reader. Try as much as possible to use them well and where applicable. Do not just throw them there. Do not overthink, wait it will just come.
Let it be your work and ideas
Before writing your draft, avoid reading other personal statements, you will get a false idea. Be unique; do not follow other people's patterns or beliefs. It is your work, not others.
Do not lie about what you can do. Do not say you are fluent in English while you are not. You may be asked to prove it and fail. Do not create a false image.
Give a qualified person to read
Give your statement to different qualified people, such as professors, to proofread. You get enough feedback to know areas you went wrong. Some feedbacks and advice will be helpful for your statement.
Read it to friends and families loudly so that you may know where cohesion is missing between paragraphs. Readout loud to remove unclear parts.
Things to avoid in your statement
Give an account of everything
Do not write everything. Write only relevant points to your statement. Your goal is to share your voice, essential things to you, and who you are.
Do not write about all the high school accomplishments. Write about an experience that is specific and provide further details about them.
Do not write using overdone quotes from famous people such as Martin Luther King jr. avoid quotes from people. Quotes will take your space and will not add anything valuable in the personal statement.
Best services for writing personal statement:
99papers
99papers standout in the Personal Statement writing services as it is very consistent with providing the best quality statement for you. Your statement will be written at a very affordable price. This is why most students prefer t. 99papers will ensure your statement is made on time.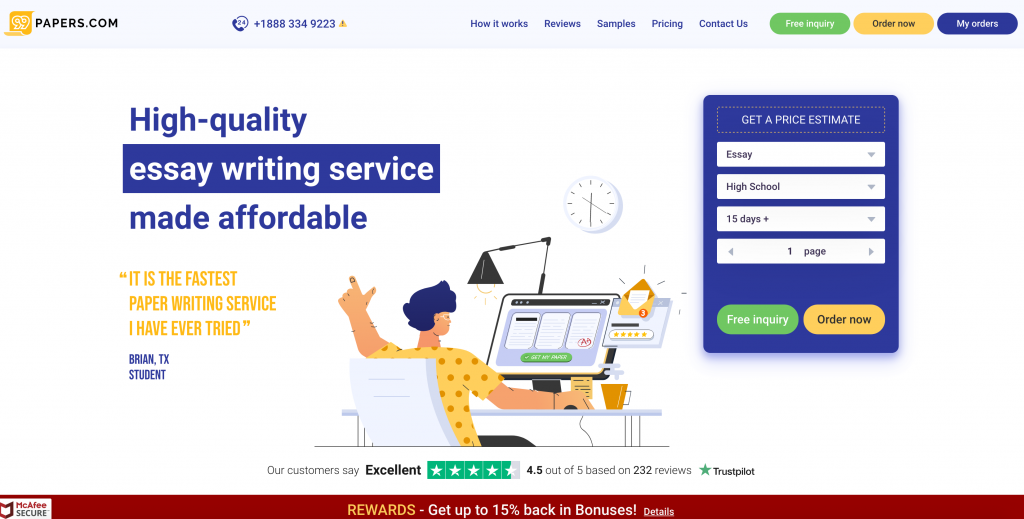 They will provide a high quality personal statement for you at a very less period. 99papers offer a considerable discount to the new customers after making the first order. Students can rewrite the statement to meet their needs. Type, length, time, an academic level determines the amount of money you pay.
99PAPERS REVIEW

GET INQUIRY ORDER NOW
---
1Essay
1Essay is another service provider that will write a perfect personal statement for you. They have a qualified staff that ensures that your statement is of high quality.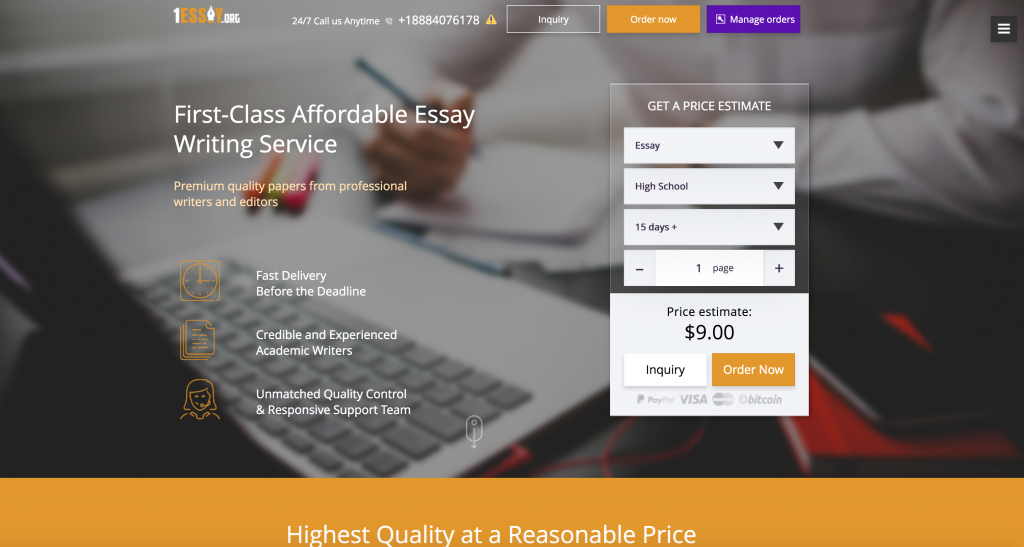 You can depend on them for all the best personal statements.
---
EssayBox
EssayBox is another excellent website that can help you write a personal statement. It will help you with your work efficiently. Students will turn to EssayBox to help them write an excellent personal statement. EssayBox has gained trust from students due to the many positive reviews they have on Reddit.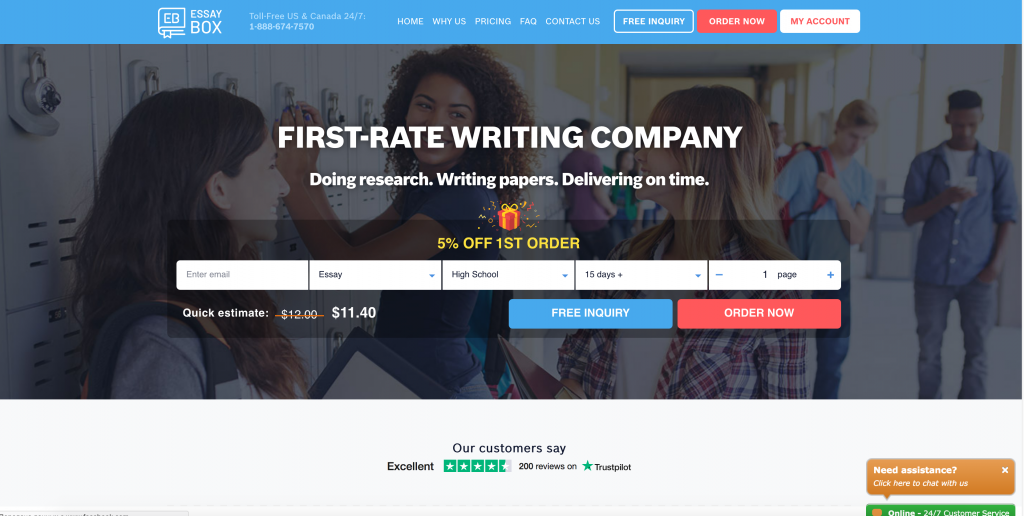 They are speedy and offer a fair price for your project. The statement will be plagiarism free and pass through all plagiarism soft wares. It is cheap, reliable, and efficient.
ESSAYBOX REVIEW

GET INQUIRY ORDER NOW
---
Conclusion
You have read this article this far. The points provided will help you write the best personal statement for your college. Personal statements are a crucial aspect that will determine whether a college will admit to you or not. Try as much as possible to write an excellent personal statement.