How to write a good statement of purpose?
The Statement of purpose is a crucial statement that allows the admission panel to know a student prospectively.
It is one of the things that are no understood well. Students tend to brush it off as it is just one of the essays they are writing that are not important.
Here you can find some popular tips for writing a powerful statement of purpose and the best SOP writing services list.
Follow a specific formula while writing a statement of purpose. Use a powerful statement of purpose to standout.
Write stories and not statements
A good story will be emotionally connected to. A well-written story will result in humanly feelings and make you involved in the story. A reader will have a sense they are involved in the storyline. They take the role of the narrator and try to know the reason they did that or made those decisions.
Stories are easily remembered more than statements. If you want the purpose of Statement to read like a novel, you need to put more effects into it. Reasons for study, emotional, and physical aspects should be set and see how you can connect them. You will know why you want to pursue a certain degree.
Create an exciting story from the reasons. It should be short and impress the reader with the story.
Quantify your story
A SOP should have numbers and information about you. They should be measurable to enable readers to understand them extensively. Numbers will give out a whole new understanding to the readers. Numbers will make your Statement authentic and give authority to your story.
Give results and not just actions, for example. During my internship days, I assisted a local community school by teaching English to students.
Change the Statement to
During my third year internship, I assisted Beverly Hills High school, a local community school, where I was an English tutor. For six months, I taught English like, literature, nouns, proverbs prepositions, and conjunctions to more than fifty 7th and 8th-grade students. All the students I taught got an A in English that year. It has made me more proud.
Be specific
Be specific with everything you state in your Statement of purpose. Give proper details of all the accounts of things you are stating.
Ways that can assist you be specific:
Dig into details;
For example, I chose this course because I love it. It is a feeble statement. Go into more information on why you chose the path, the reasons behind it;
Look for a good memorable way to it;
Think for yourself;
Try to answer a 'why' question. Answering the 'why' questions will make your Statement reliable.
Customize your Statement
Colleges are different from each other, do not just change the name and school details of your Statement of purpose and send it. Customize your Statement of purpose according to the needs of the university. Do not just change names.
Use conversational tone
Mix both the formalities and fun to make it unique. It is the essential aspect. A conversational tone is the best to use. Be careful not to include casual languages.
Show yourself directly
A good statement of purpose is stating your attitude, personality, and character. Understand that the Statement of purpose must show who you are. For example, if you say you are passionate about the course, try to explain by using short models why you are excited about the course instead of just stating it.
Be yourself
Write a regular statement of purpose as you are normal. Do not pretend to be a person who you are not. Most people in the admission office are professionals and can know when one is lying. For example, 'I love reading' does not just state, hoping they will like it. Prove that you can read by providing evidence.
Cover your problem
State your problems in the Statement of purpose. If you have experienced any difficulties academically or in real life, state in the Statement of purpose. They must be specific problems you faced to look honest to the admission committee. Give detailed information on the circumstances that led to the problem.
Prepare by doing your homework
Do research about the university you are writing on. List the pros before writing the actual piece. Do research online or on the universities' offices and provide extensive information about the departments, professors, and courses.
Proofread
Please do not keep it to yourself. Share with friends and family as they may see mistakes and help you change them. They can also add valuable information about you that you did not know or forgot. Keep on proofreading it and making corrections before submission until people are sharing to see it as clean and pleasant.
Best writing services providers for your Statement of purpose
99papers
99papers standout in the Statement of purpose writing services as it is very consistent with providing the best quality statement for you. Your Statement of purpose will be written at a very affordable price. This is why most students prefer t. 99papers will ensure your Statement of purpose is made on time.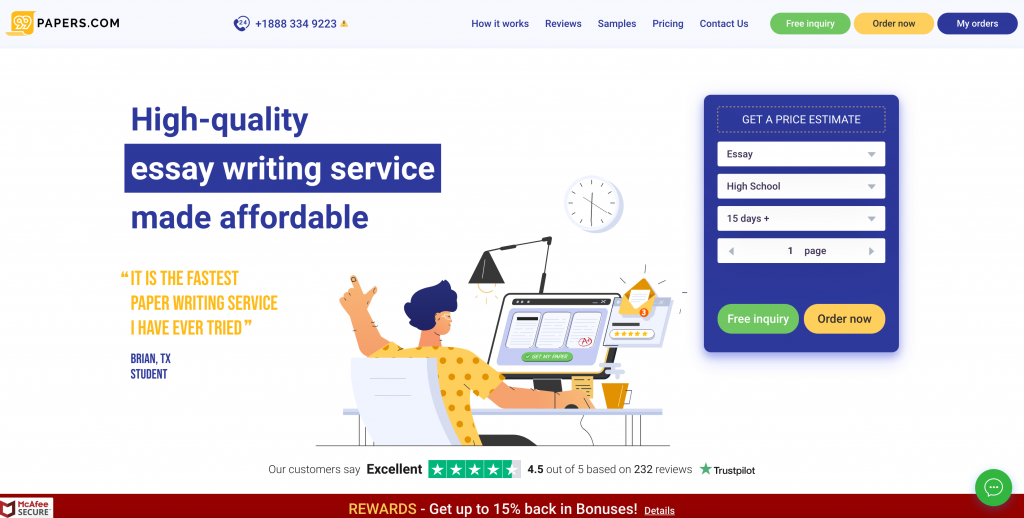 They will provide a high quality statement of purpose for you at a very less period. 99papers offer a considerable discount to the new customers after making the first order. Students can rewrite the Statement of purpose to meet their needs. Type, length, time, an academic level are factors that determine the amount of money you pay.
99PAPERS REVIEW

GET INQUIRY ORDER NOW
---
EssayPro
EssayPro has a very qualified team that will write your Statement of purpose effectively. All the staff working for EssayPro has masters and PhDs that enables them the best people for your work.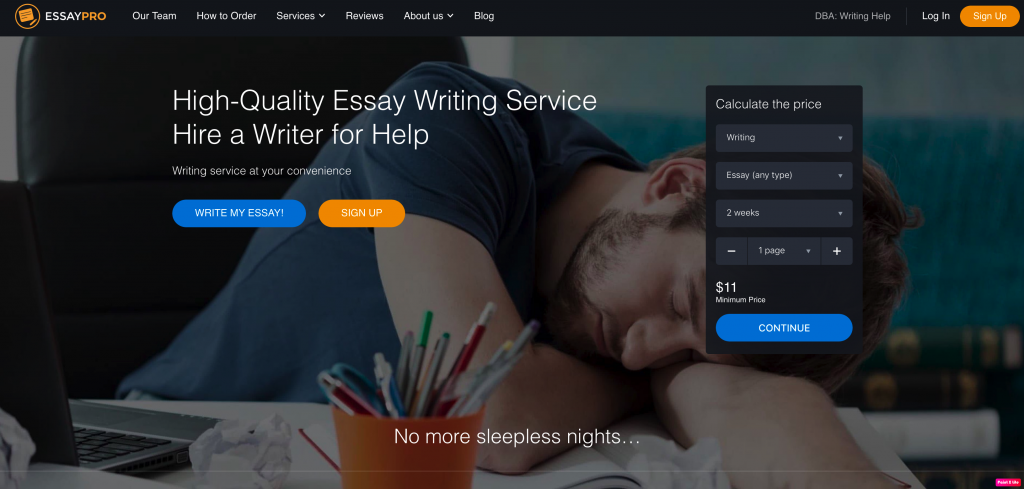 It has outstanding discounts and customer friendliness.
ESSAYPRO REVIEW

GET INQUIRY ORDER NOW
---
PaperHelp
PaperHelp is another company that will help you with your Statement of purpose. The Statement of purpose will be in good hands. It is arguably the best offering writing services.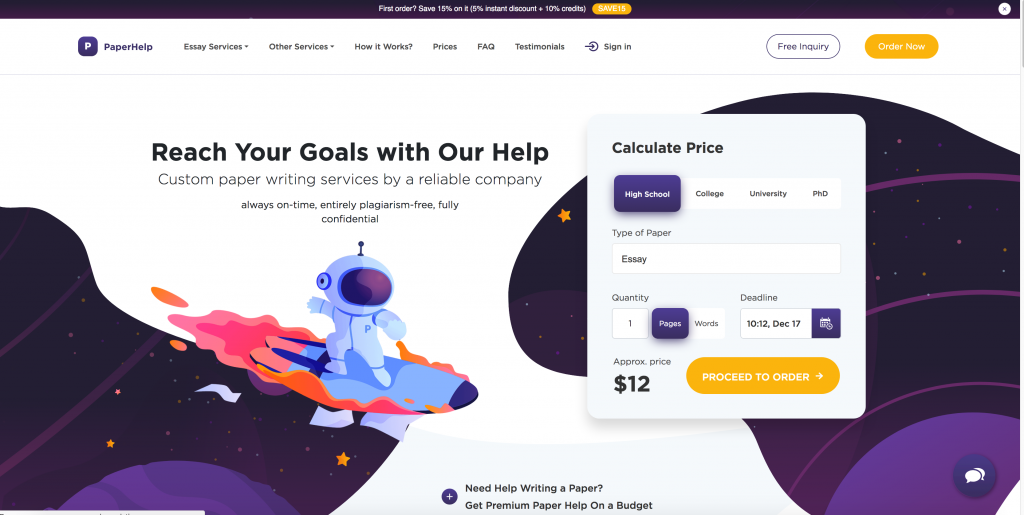 It has an extensive range of services for all students who want their academic work to be done efficiently.
You will get a good statement of purpose if you need it. PaperHelp has the best customer support to make it look legit and make customers want to return.
PAPERHELP REVIEW

GET INQUIRY ORDER NOW
---
Conclusion
These are the most powerful tips that you can use to write a perfect statement of purpose to impress the admission committee. It will help them familiarize themselves thoroughly with you. Use these steps to effectively see you succeed in writing the best Statement of purpose.