What is an annotated bibliography essay?
An annotated bibliography indicates a summary of sources and assessment of its relevance and values. It includes:
source;
usefulness of the source;
how the source changed your thinking.
An annotated bibliography helps you in doing independent research. Annotated bibliography comprises a summary of all the sources you used in your research project. These citations are then followed by a short note called annotation that explains the source's numerous areas, such as summary, evaluation of content, and how your topic has been applied to it well.
Parts of an annotated bibliography
Complete citation- including author, title, date, etc;
Background of author- experience, expertise, name, etc;
Reasons for the work;
Scope of the work;
Main informative part;
Readers;
Methods;
Their view;
Sources;
Credibility of source;
Conclusion;
Features;
Pros and cons;
Comparison;
Personal final verdict.
Types of annotated bibliography
There are three main types, including:
It is further divided into two parts:
Informative
indicative
Informative
Comprises the thesis of work, arguments or hypothesis, evidence, and conclusions. They offer a straightforward summary of the project.
Indicative
It does not provide the real information from the source but general information on what kinds of issues will be covered. For example, chapter titles.
Features
Summary of the content
Explains arguments and evidence in the work
Describe the methodology of the author
Conclusion
Does not evaluate the work
Evaluate annotations
It explains the pros and cons of the sources in terms of quality.
Features
Assess the author critically;
Describe how work is essential to a specific audience;
Describe the usefulness of the material to the project.
Combination annotations
It is a type of annotation that extensively explains the topic and assesses the importance of source and summary. It shows a description of why the research was conducted.
How to write an annotated bibliography?
An annotated bibliography comprises two main points:
Bibliography information;
Annotation section.
The following are the formats of how the annotated bibliography is written.
Bibliography Information
They comprise all three referencing styles, MLA, APA, and Chicago. Know the reasons and guidelines you are provided before deciding which style you will use. The same rules should be followed on all the other annotated bibliography
How to write:
The last name of the author should be on the left and indent the other texts;
Write bibliography information before annotation using the given referencing style. Use a hanging indent in writing this information;
Write the bibliographic information of the source in APA and MLA format. For example, title, author, publisher, etc.
Annotations
Write them in a paragraph form;
Length varies from few sentences to a couple of pages between 100 to 200 words;
They should not be long when writing summaries;
A lot of space is required when you work extensive analysis;
Use of few sentences of generally summarizing and follow it with a couple of sentences of how the work fits well into the project, which can be very important while writing a draft.
Importance of a good annotated bibliography
An annotated bibliography offers you a platform of thinking critically about your research. Whenever assessing each source, you will be able to identify the problems and perspectives of others. It will assist you immensely in developing a reasonable argument. The following are the importance of a good annotated bibliography;
Permits you to trail your reading;
Assist you in thinking about sources relating to your area of research critically;
Helps you to detect problems using certain specific;
Assist in knowing if the source is important to your research;
Assists in justifying the use of a certain source to your readers;
Saves time as it assists you in the planning of the paper;
Helps you think critically and assess the material source.
Examples of annotated bibliography
Lakati, J, & Savara,S, 2009. "Effects of Weather Patterns on Green Plants Survival." Vol 59, number 6. Pp 541-547
This is the annotated bibliographic information.
Content. How weather pattern system can affect the survival of green plants. The mathematical modeling assisted by data from the field as explained and new ways to manage green plants are suggesting.
Authors authority. The primary author is a professor of environment at the university and has many publications on plants, environment, and mathematical models. The professor has an apparent authority in the environment and weather patterns.
Purpose. To come up with ways of dealing with way plants diseases using a scientific approach.
Usefulness. It shows the pros and cons of using mathematical models in predicting changes in weather patterns. Consequences of the result that are practical for farmers to deal with the issue on the field. Provide interventions to be considered scientifically.
Best writing services for your an annotated bibliography
EssayPro
EssayPro has a very qualified team that will write your annotated bibliography effectively. All the staff working for EssayPro has masters and PhDs that enables them the best people for your work.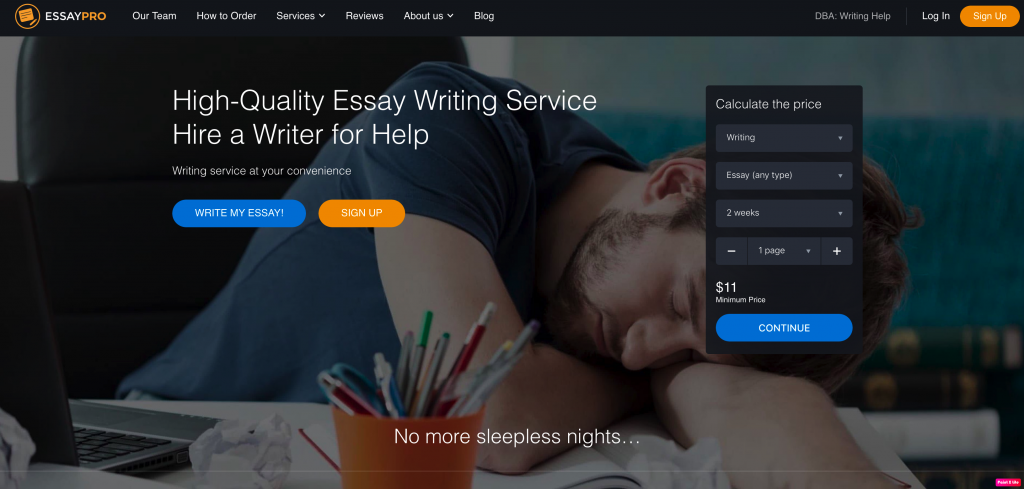 It has outstanding discounts and customer friendliness.
ESSAYPRO REVIEW

GET INQUIRY ORDER NOW
---
PaperHelp
PaperHelp is another company that will help you with your annotated bibliography. Your annotated bibliography will be in good hands. It is arguably the best offering writing services. It has an extensive range of services for all the students wanting their academic work to be done efficiently.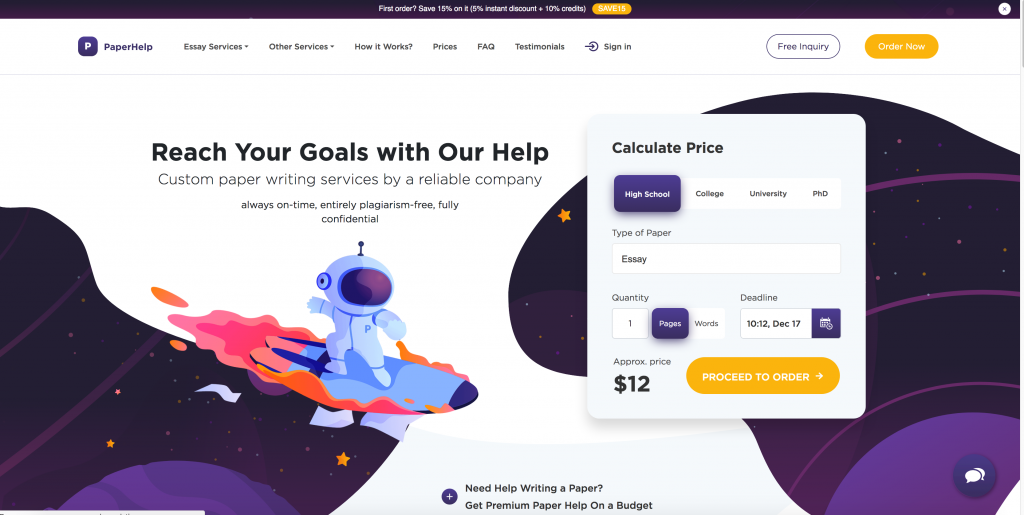 You will get an excellent annotated bibliography if you need it. PaperHelp has the best customer support to make it look legit and make customers want to come back again.
PAPERHELP REVIEW

GET INQUIRY ORDER NOW
---
1Essay
1Essay is another service provider that will write a very good annotated bibliography for you. They have a qualified staff that ensures that your annotated bibliography is of high quality.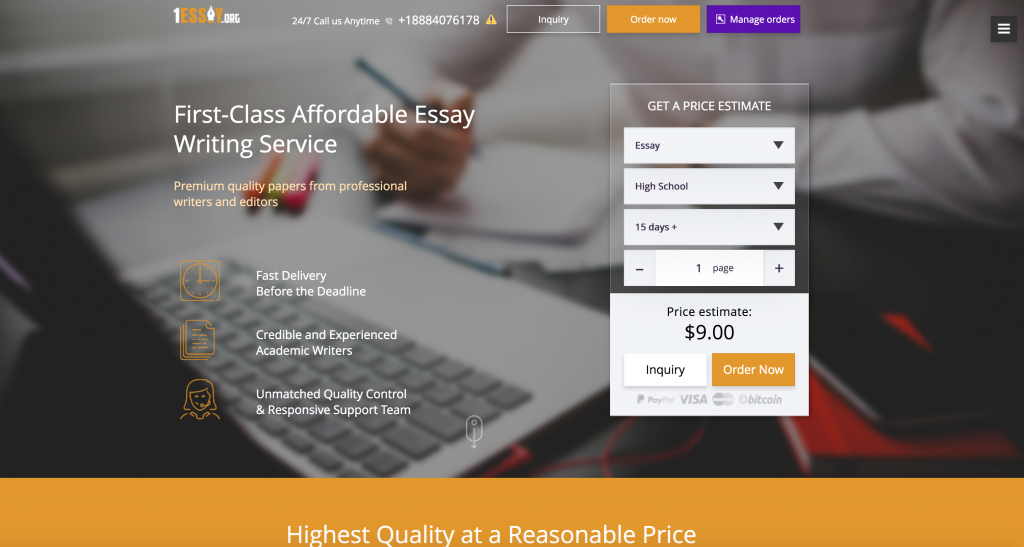 You can depend on them for all the best-annotated bibliography.
Conclusion
An annotated bibliography is a crucial part of a student's school life as it helps them write their projects effectively. Students need to know the steps and that makes an annotated bibliography. They should also understand the importance of the annotated bibliography. In this article, we have covered ways to write an excellent annotated bibliography for your assignment, project or other academic materials.